Oil Spill: Jimmy Buffett Predicted The Future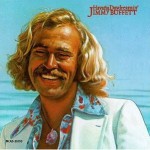 There's more to Jimmy Buffett's 1977 hit "Margaritaville" than soft tropical crooning. Examine the lyrics and see for yourself: Jimmy predicted the Gulf Oil spill.
In the first verse Jimmy sings, "All of those tourists covered in oil," clearly referencing the disastrous future he foresaw on those Florida beaches where he wrote the song 33 years ago.
"Smell those shrimp, they're beginning to boil," Jimmy follows up, predicting the Gulf seafood contamination and animals burning alive in oil from the spill.
OH MY GOD! Jimmy even ends the song with, "Some people claim that there's a woman to blame," knowing how much we all hate Sarah Palin, "But I know it's my own damn fault," reminding us with his guru powers that we are all responsible for the Gulf oil spill thanks to our insatiable addiction and consumption of the fossil fuel.
THE FUTURE ACCORDING TO BUFFETT

Obviously, it's no coincidence that Jimmy's friends designed a boat two days after the spill, specifically for animal recovery in the shallow Gulf marshlands, which Jimmy entirely funded.
Two days?! That seems kind of suspicious…UNLESS YOU CAN PREDICT THE FUTURE!
Considering how unperturbed Jimmy Buffett was when the press asked if he would delay the opening of his Margaritaville hotel, occurring precisely as oil began to wash ashore the nearby Pensacola, Florida beaches, we can only assume he intended it to debut at that exact moment to capitalize on the BP cleanup workers and oil spill press coverage in the area.
But don't worry! The wise prophet had reassuring words to offer his apostles: "This will pass," he spoke gracefully to the Associated Press.
Now, don't even get me started on Buffett's song "Volcano" and Iceland's damn Eyjafjallajokull eruption…

2 Responses to "Oil Spill: Jimmy Buffett Predicted The Future"
[...] This post was mentioned on Twitter by deathandtaxes, deathandtaxes, Colin_Jones, Amy Rose Spiegel, Chelsea Fisher and others. Chelsea Fisher said: RT @deathandtaxes Oil Spill: Jimmy Buffett Predicted The Future http://bit.ly/aalk0D [...]


Tweets that mention Death and Taxes » Oil Spill: Jimmy Buffett Predicted The Future -- Topsy.com June 30th, 2010 at 4:47 pm

[...] disastrous future he foresaw on those Florida beaches where he wrote the song 33 years agoSource:http://www.deathandtaxesmagazine.com/oil-spill-jimmy-buffett-predicted-the-future/ Jul [...]


online-guitar-tuition's blog July 1st, 2010 at 4:57 pm
LEAVE A COMMENT BELOW