Internet Mysteries: The Sandra Bullock Baby, Trent Reznor, and Phantom Wes Anderson
Alex Moore :: Wednesday, April 28th, 2010 11:30 am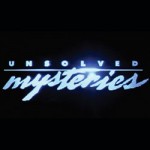 The Internet has gone ripe with partially-solved, unsolved, and apparently fully-solved mysteries over the last 24 hours: Trent Reznor's new mystery band, The Awl plays Where's Waldo with Wes Anderson, and the real unsolved mystery behind Sandra Bullock's baby.
Rolling Stone reports that Trent Reznor is possibly a wizard behind the curtain of the new project How To Destroy Angels, announced yesterday. The site speculates that the band is a side project of Reznor and wife Mariqueen Maandig, formerly of West Indian Girl, but can neither confirm nor disconfirm this speculation.
The Awl has a fun story about Cindy Adams, the New York Post gossip columnist, written by Simon Dumenco, who happens to have met Adams during his tenure at NY Mag. Mysteriously, the photo of Adams they run with the story, captioned, "Cindy Working" pictures her talking to an unnamed gesticulating man in a suit and tie who is cut off in the photo just above the mouth. To solve one internet Mystery, the man in the photo is Wes Anderson, who I happen to have met during my stint as his assistant. I'd know that judging scowl anywhere. (Just kidding, Wes.)
And of course, People Magazine announced that Sandra Bullock has adopted a very cute, if kinda pudgy baby who was kept a secret during Oscar season and named Louis Bardo Bullock. Does the name Bardo have to do with living as a secret baby for these last months?
However, the real mystery on this one: apparently Bullock and estranged husband Jesse James's children, "including Sunny, 6, Jesse Jr., 12, and Chandler, 15 – were essential in keeping the adoption a secret." How exactly you loop a 6 year-old kid into conspiring to hide the identity of a secret adoptive baby is anyone's guess. Either I was one seriously remedial 6-year old, or this Sunny kid is a real precocious sociopath.

4 Responses to "Internet Mysteries: The Sandra Bullock Baby, Trent Reznor, and Phantom Wes Anderson"
LEAVE A COMMENT BELOW